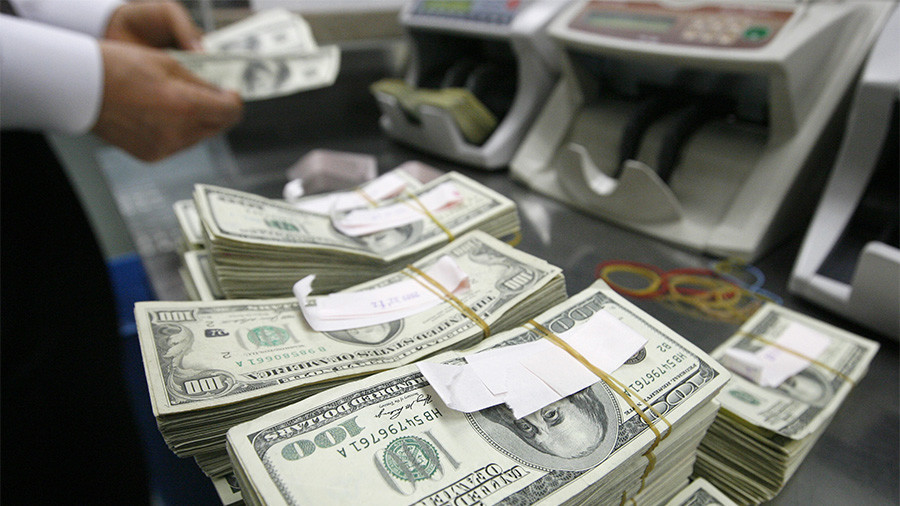 © Lee Jae Won / Reuters
The US government may have misspent $21 trillion, a professor at Michigan State University has found. Papers supporting the study briefly went missing just as an audit was announced.
Two departments of the US federal government may have spent as much as $21 trillion on things they can't account for between 1998 and 2015. At least that's what Mark Skidmore, a Professor of Economics at MSU specializing in public finance, and his team have found.
They came up with the figure after digging the websites of departments of Defense (DoD) and Housing and Urban Development (HUD) as well as repots of the Office of the Inspector General (OIG) over summer.
The research was triggered by Skidmore hearing Catherine Austin Fitts, a former Assistant Secretary in the HUD in the first Bush administration, saying the Inspector General found $6.5 trillion worth of military spending that the DoD couldn't account for. She was referring to a July 2016 report by the OIG, but Skidmore thought she must be mistaking billion for trillion. Based on his previous experience with public finances, he thought the figure was too big even for an organization as large as the US military.
"Sometimes you have an adjustment just because you don't have adequate transactions… so an auditor would just recede. Usually it's just a small portion of authorized spending, maybe one percent at most. So for the Army one percent would be $1.2 billion of transactions that you just can't account for," he explained in an interview with USAWatchdog.com earlier this month.
For the full article & video click here.