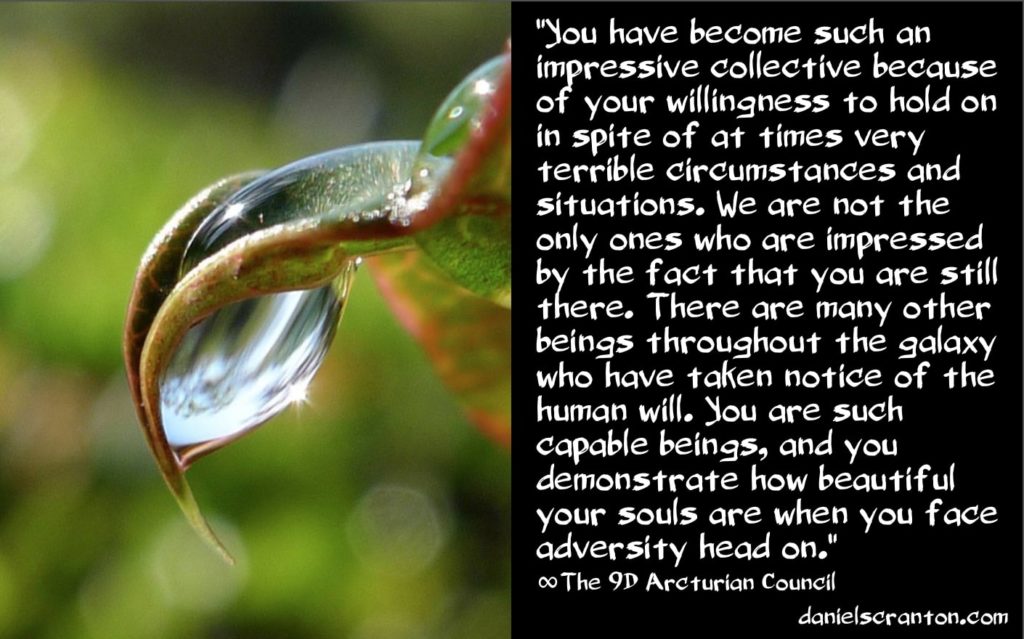 The Human Spirit ∞The 9D Arcturian Council
"Greetings. We are the Arcturian Council. We are pleased to connect with all of you.

We are very impressed with the way humanity has been able to take so much on this journey that you have been on since you began incarnating there on Earth. You have been so resilient in the ways that you have been able to process as much pain and trauma and negative emotion, and you have gained much strength through those struggles, through your heartache and heartbreak.
Read more: The Human Spirit ∞The 9D Arcturian Council — Daniel Scranton's Channeling