April 13, 2019 by Richard Small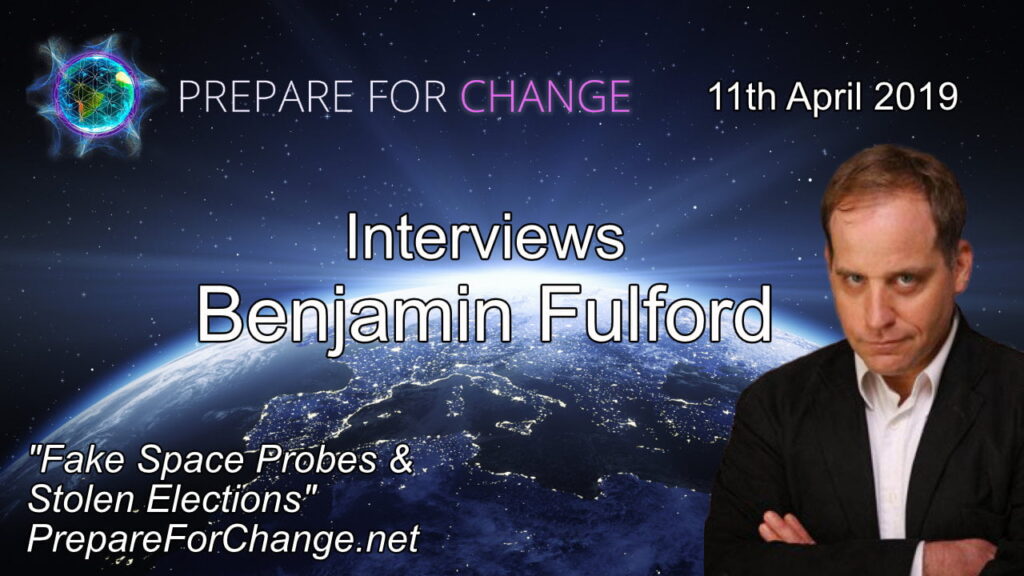 In this episode recorded on the 11th April 2019, we discuss the recent stolen election in Israel, Carlos Slim turning a new card, fake space probes, has Turkey left NATO? and much, much more.
Also, we've clearly hit a nerve with some groups and our interview was disrupted when my router was attacked just as Benjamin was about to reveal the real reasons for distractions. It's within milliseconds of him about to say something and is extremely abnormal. I am going with ALICE the AI, but it could easily be Mossad or another group. It took some time to fault find the problem and it ended the interview early.
The old system IS collapsing and we're seeing the death throes of the old guard. Until we're finally fully liberated, we must keep applying pressure to the old system.
Read more & Benjamin Fulford interview: Prepare For Change