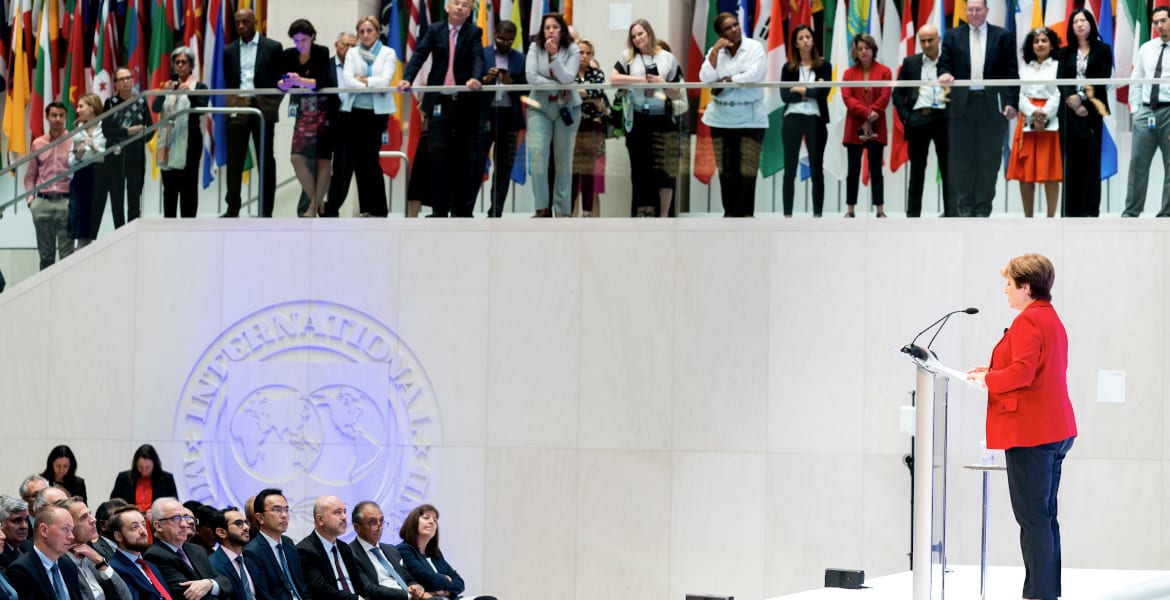 (Nya Dagbladet)  I en ny rapport vädjar Internationella Valutafonden (IMF) till politiker att "vidta omedelbara åtgärder" eftersom "global uppvärmning hotar planeten och människors levnadsstandard". I konkreta ordalag efterlyser man framförallt en global koldioxidskatt.
Skatten man föreslår i rapporten Fiscal Monitor: How to Mitigate Climate Change är 75 dollar per ton koldioxid, något som man bedömer ytterligare kommer att höja elpriser med i snitt 45 procent under en tioårsperiod och bränslepriser med 15 procent. →
Läs mera via Internationella valutafonden efterlyser global koldioxidskatt — Nya Dagbladet
******************************************************************************
NASA admits that climate change occurs because of changes in Earth's solar orbit, and NOT because of SUVs and fossil fuels
Climate change hoax COLLAPSES as new science finds human activity has virtually zero impact on global temperatures
Over 30,000 scientists say 'Catastrophic Man-Made Global Warming' is a complete hoax and science lie
500 Scientists Sign Letter to UN: 'There Is No Climate Emergency'
If CO2 is So Bad for the Planet, Why Do Greenhouse Growers Buy CO2 Generators to Double Plant Growth?
50 years of doomsday climate-change predictions that didn't come true