Source: aQtime
April 23, 2020
Save the children It is estimated that, every day, 22,000 children go missing worldwide. For a total of at least 8 million per year. The International Labor Organization estimates that there are 40.3 million victims of human trafficking globally, with hundreds of thousands in the United States.
Video: "The Storm is upon us – Save the children" (2:16)
Credit: Judy Byington – BEFORE IT´S NEWS
*************************************************************************************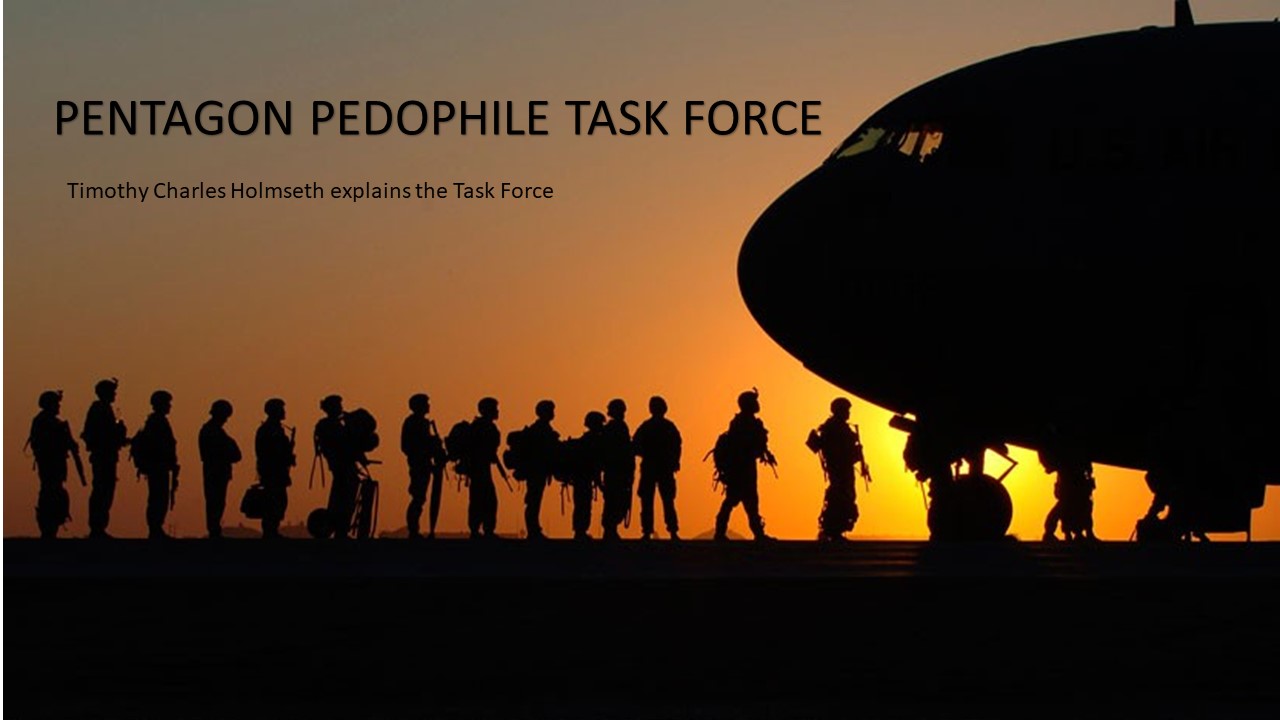 What is the Pentagon Pedophile Task Force? Timothy Charles Holmseth explains
Video: https://www.youtube.com/watch?v=l-Vvf3WBCao&feature=youtu.be
This video is no longer available because the YouTube account associated with this video has been terminated."
Timothy Holmseth
https://timothycharlesholmseth.com
Timothy Charles Holmseth is an award winning news reporter and investigative journalist. He is an FBI witness in a national profile kidnapping case. He captured rogue CIA and FBI child traffickers on tape discussing their operations. He has been targeted for a decade. In 2019 Timothy Charles Holmseth became part of the Pentagon Pedophile Task Force. Timothy Holmseth is the only reporter authorized to report original content for the PPTF. There is ONE MAN between Timothy Holmseth and President Trump.