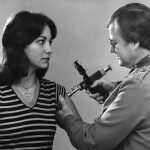 (NaturalHealth365)  No doubt, Big Pharma does not want you to see this information.  But, the truth must be told.
"It is impossible to create a vaccine that is complete safely." So says Robert F. Kennedy Jr, a member of the Kennedy family and a long-time voice in the movement of people who are concerned about vaccination injury, mass and mandated immunization programs, and other questionable acts from the pharmaceutical industry.
And while Big Pharma may have a "problem" with that statement, it can't be denied.
In addition, there's a disturbing trend of censorship against concerned citizens like Robert F. Kennedy, Jr.  As we speak, due to the COVID-19 pandemic and the fury to manufacture a new vaccine – there are at least eight formulations currently being tested in humans.
But, many people are greatly concerned about the push to vaccinate – even if the drugs have not been properly tested and attempt to fight a virus that we still don't know a lot about. →
Read more & short video by Robert F. Kennedy, Jr. (4:36) via NaturalHealth365