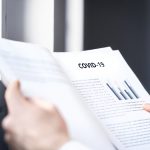 by: Sara Middleton – October 27, 2020
(NaturalHealth365) Public health officials commonly compare COVID-19 to seasonal influenza, often insisting that the former is far deadlier than the latter. Epidemiologists use figures such as the infection fatality rate in order to make these types of claims. But how truthful are they?
Earlier in October, the World Health Organization (WHO) released a bulletin that calls into question just how deadly the SARS-CoV-2 virus really is.
Read more: https://www.naturalhealth365.com/covid-19-infection-fatality-rate-3604.html