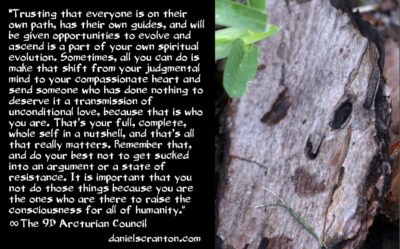 The Goal of Life ∞The 9D Arcturian Council, Channeled by Daniel Scranton
"Greetings. We are the Arcturian Council. We are pleased to connect with all of you.
We are continuing to examine the ways in which you are affected by the energies that we and other benevolent beings send to you. We cannot know for certain how something will affect you until it does, and we witness it. We want you to recognize that the same is true in your lives. Oftentimes, you don't know how something is going to affect you or someone close to you, and so, you have these experiences that help you to refine and help you to define, and all experiences make you more advanced beings.
Read more: The Goal of Life ∞The 9D Arcturian Council — Daniel Scranton's Channeling