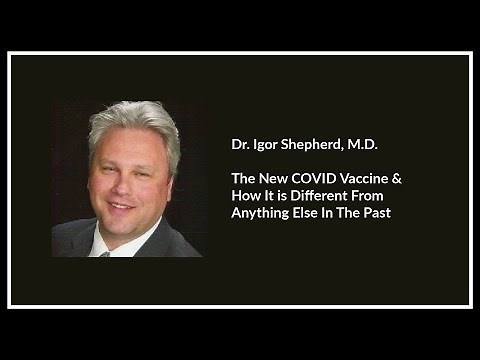 Dr. Igor Shepherd's Talk About the Horrors of a 'Covid' Vaccine
Health Impact News – November 30, 2020
by Gary D. Barnett | Copyright © 2020 GaryDBarnett.com
Dr. Igor Shepherd is a medical doctor/manager for Wyoming's State Public Health Department/Preparedness Unit, and is on the Covid response team.
I was able to have a conversation with Dr. Shepherd after he did a talk for "Keep Colorado Free and Open" [recently].
Dr. Shepherd wrote to me, and I was able to get a copy of his important talk. He has taken great risk to do this talk about the horrors of this new 'Covid-19' vaccine, so I recommend that all watch and listen.
Read more & video(1:36:46): https://healthimpactnews.com/2020/covid-vaccines-biological-weapons-of-mass-destruction-says-wyoming-medical-doctor-and-manager-for-wyomings-state-public-health-department/