by: Sara Middleton, staff writer | June 28, 2021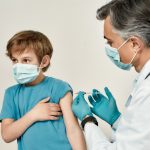 (NaturalHealth365) Establishing trust requires transparency.  But when international organizations purported to be "trusted sources" drastically modify their messaging to fit the narrative that the COVID shot is safe and effective for all, it's not hard to imagine why there is growing distrust throughout the mainstream public health community.
Just consider the recent stunning message made by the World Health Organization (WHO) regarding kids and the COVID injection.  It didn't take long at all for the WHO to revise their language. What's your interpretation of the change?
Read more: https://www.naturalhealth365.com/kids-should-not-get-covid-shot-3883.html