by: Edit Lang, staff writer | July 24, 2021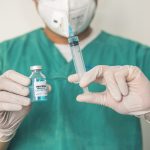 (NaturalHealth365) Ohio-based attorney Thomas Renz made a bombshell announcement at the Re-awaken Tour event held July 17-18 in Anaheim, California.  Mr. Renz publicly declared his intention to file a lawsuit against the federal government for covering up the actual number of deaths caused by COVID-19 jabs.  On July 19, Mr. Renz filed a motion for a preliminary injunction in Alabama Federal District Court to halt Emergency Use Authorization (EUA) granted to all three – Pfizer, Moderna, and Johnson & Johnson – COVID injections for three groups of Americans.
The lawsuit seeks to stop the emergency use of the jabs for people under 18, anyone with a previous SARS-CoV-2 infection (people with natural immunity), or anyone who has not received informed consent.
Read more: https://www.naturalhealth365.com/whistleblower-claims-deaths-from-covid-jabs-3913.html