by: Sara Middleton, staff writer | September 8, 2021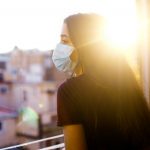 (NaturalHealth365)  Demanding for a mandate of a medical product that has known serious adverse reactions – reactions for which the drug's manufacturers are not liable – is morally questionable, says many critics of COVID shot passports, especially when many effective COVID-19 treatments exist.
But jab mandates aren't the only pandemic mitigation protocol that have been heavily criticized. Just hear what a Stanford University professor had to say about lockdowns.
Read more: https://www.naturalhealth365.com/covid-lockdown-narrative-3966.html