by: Sara Middleton, staff writer | January 3, 2022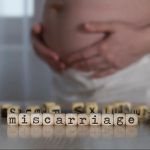 (NaturalHealth365)  According to Mayo Clinic, 10 to 20 percent of known pregnancies end in miscarriage.  Unfortunately, some fertility clinics in the United States have seen a whopping increase in miscarriage and birth defects rates since the COVID shot rollout began.
In addition, real-world data cited in a New England Journal of Medicine paper reveals some ALARMING pregnancy loss rates in women post-jab – but unless you pay close attention to the way the data is presented, you would never know.
Read more: https://www.naturalhealth365.com/surge-in-miscarriages-linked-to-covid-19-injections-3499.html