by: Sara Middleton, staff writer | January 26, 2022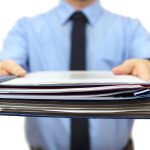 (NaturalHealth365) It's hard to imagine the kind of gall one would have to have in order to expect that people would be satisfied with waiting 75+ years until being able to see the data used by a company to study, create, license, and sell a pharmaceutical product.  But this inexcusable timeline is exactly what the U.S. Food and Drug Administration (FDA) was hoping to get away with.
Thankfully, plenty of people have called the FDA out on this glaring issue, and it seems that the raw data will be made public much sooner than initially planned.
Read more: https://www.naturalhealth365.com/bmj-demands-release-of-covid-vax-data-3526.html