by: Sara Middleton, staff writer | February 7, 2022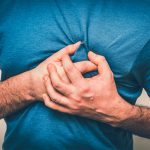 (NaturalHealth365)  Since the COVID shot rollout began, reports of elite athletes suddenly collapsing with heart attacks and other cardiovascular issues have been making the rounds in the news.  The sudden death of young people underscores a grim discovery about these mRNA vaccines: that they can cause a potentially deadly inflammation of the heart, known as myocarditis.
Is heart damage related to these shots more extensive than we realize?  It may take some time before the data is fully clarified, but at least some reports appear to indicate widespread heart health problems in the coming future.
Read more: https://www.naturalhealth365.com/mrna-jab-doubles-five-year-risk-of-heart-attack-3539.html