Tag:
2020 Election Audits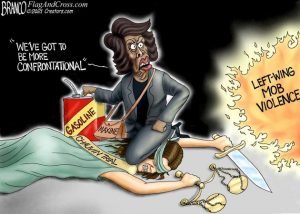 By Greg Hunter's USAWatchdog.com (WNW 476 4.22.2021)
It looks like Minneapolis Police Officer Derek Chauvin will get an appeal on the murder conviction of George Floyd. You can thank VP Biden and Maxine Waters for that. They made negative and violent public statements that affected the jury voting to convict Chauvin even though the evidence showed no crime was committed. It's textbook jury tampering on a huge scale. Famed Law Professor Alan Dershowitz said, "They didn't put a thumb on the scale against Chauvin, they put an elbow on it." It's not over.
Read more & video: Chauvin Appeal, 2020 Election Audits, Masks Don't Work — Greg Hunter's USAWatchdog