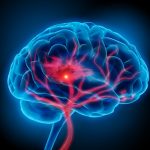 by: Sara Middleton, staff writer | June 10, 2021
(NaturalHealth365) Can you guess one of the most commonly prescribed medications in the world?  It's non-steroidal anti-inflammatory drugs (NSAIDs).  Indeed, NSAIDs – prescription and over-the-counter – account for nearly 10 percent of all drugs prescribed – yet millions of Americans experience adverse effects from this class of drugs every year.
Of course, many have heard that excessive NSAID use could be harmful to the kidneys and liver.  But if you have NSAIDs in your medicine cabinet, you should also know these drugs are implicated in an increased risk of serious health problems like stroke.
Read more: https://www.naturalhealth365.com/over-the-counter-medication-increases-risk-of-stroke-3863.html