by: Sara Middleton, staff writer | July 23, 2021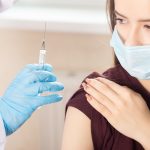 (NaturalHealth365) Pericarditis, myocarditis, Guillain-Barré syndrome (GBS), thrombosis with thrombocytopenia syndrome (TTS), death.  All of these adverse events and more are happening to people after they've taken the experimental COVID injection from either Moderna, Pfizer, or Johnson & Johnson.
These heartbreaking cases have been rolling into the Vaccine Adverse Event Reporting System (VAERS) since December of last year. Such events must be investigated before causal relationships can be made; indeed, the U.S. Centers for Disease Control and Prevention (CDC) used VAERS data to help connect the dots on what they say is a "plausible causal relationship" between the J&J shot and TTS (blood clots with low platelets).
But just how many more reports can we expect to see?
Read more: https://www.naturalhealth365.com/vaers-data-released-3912.html