by: Sara Middleton, staff writer | January 21, 2022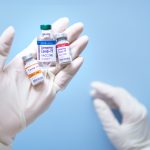 (NaturalHealth365)  It is alarming to see doctors – who mainstream media outlets eagerly platform – label people like podcaster Joe Rogan as a "menace to public health," simply for interviewing vetted and experienced experts like virologist Dr. Robert Malone, inventor of mRNA technology.  The implication: voicing any questions, facts, or opinions that go against the pandemic narrative is dangerous to others, and that just because someone is an "expert" like Malone doesn't mean you should trust them (but of course, you should fully trust "experts" that cite CDC-funded studies and parrot the Big Pharma-funded news outlets).
But what happens when more and more data continue to fly in the face of propaganda?  Will all the researchers, podcasters, and journalists talking about this data be canceled and have their rights to free speech trampled?  Are we really prepared, as a society, to normalize such widespread censorship?
Read more: https://www.naturalhealth365.com/data-show-jab-rollout-linked-to-rise-in-deaths-3520.html