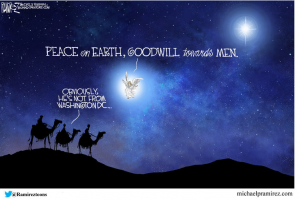 By Greg Hunter's USAWatchdog.com
Greg Hunter of USAWatchdog.com gives his Christmas message for 2019. Please remember Jesus Christ coming to earth as a Savior for all the world is the reason for great joy. It was true back then, and it is still true today. Merry Christmas and Joy to All.
Merry Christ-mas to all and please enjoy!!
Video via Christmas Message from Greg Hunter 2019 — Greg Hunter's USAWatchdog