by: Sara Middleton, staff writer | January 1, 2022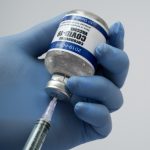 (NaturalHealth365)  If public health officials and elected representatives were to "follow the science" during this pandemic, then they must conclude that COVID shot mandates make absolutely zero sense, right?
A recent letter from the prestigious medical journal, The Lancet raised this very question by pointing out the apparent lack of effectiveness of the COVID-19 injections.  Yet, from Boston to Chicago and an appalling number of other American cities, we continue to see these insane and unethical vax mandates.  Will the American public finally understand they need to vote with their dollars and simply stop patronizing businesses that require proof of vax?
Read more: https://www.naturalhealth365.com/lancet-letter-questions-covid-jab-efficacy-3497.html