by: Sara Middleton, staff writer | April 17, 2022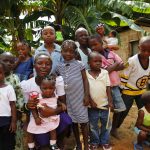 (NaturalHealth365) Just a few years ago, news of a polio outbreak in Africa made headlines and raised eyebrows. While celebrating the good news that there have been zero reported cases of wild polio among African children since 2016, officials, including the World Health Organization, had to asterisk this milestone by acknowledging an alarming reality: that cases of polio caused by the oral polio vaccine itself are sadly on the rise!
It's just one unfortunate example of the unexpected and often ignored potential dangers of mass vax campaigns – and says nothing of the potential dangers inherent within the drug companies profiting from these drugs. A short look at Pfizer's history of mistake-making should be enough to illuminate this issue.
Read more: https://www.naturalhealth365.com/big-pharma-criminal-acts-pfizer-used-nigerian-children-as-human-guinea-pigs.html