Tag:
dangerous side effects
by: Sara Middleton, staff writer | June 7, 2021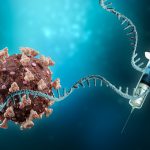 (NaturalHealth365) Thousands of women report unusual menstruation cycles after receiving COVID shots or simply being around others who have.  A number of teenage boys fall ill (post-jab) with a type of heart inflammation called myocarditis.  Case reports of rare but potentially deadly cases of Guillain-Barre syndrome are now being documented among jab recipients, and a growing number of studies report an association between COVID shots and other neurological complications.
Read more & interview: https://www.naturalhealth365.com/cause-of-covid-jab-side-effects-revealed-3859.html
(NaturalHealth365)  According to the National Institutes of Health, "a growing body of scientific evidence shows that energy drinks can have serious health effects, particularly in children, teenagers, and young adults."  So, why are these products still being sold – to this day?!  After reading this report, you'll understand why we think these products are a big mistake. →
Read more via Alarming report: Energy drinks have life-threatening side effects — NaturalHealth365