by: Sara Middleton, staff writer | October 4, 2021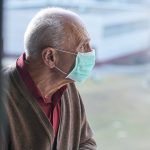 (NaturalHealth365)  We are told to listen to the experts and follow the science, but not unless it transgresses from mainstream messaging.
As censorship continues to ramp up – YouTube recently announced they are going to ban all "harmful vaccine content," for example – some experts continue to voice their concerns about controversial pandemic policies.  Just consider what thousands of medical experts had to say at a recent global COVID-19 summit.
Read more: https://www.naturalhealth365.com/covid-policies-constitute-crimes-against-humanity-3994.html