Tag:
Experimental injection
by: Sara Middleton, staff writer | July 31, 2021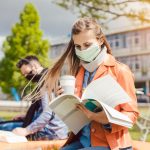 (NaturalHealth365) A concerning blow to medical freedom advocates: the U.S. Justice Department (DOJ) recently announced that organizations are not legally prohibited from implementing injection mandates, despite the fact that the COVID jabs are experimental, unapproved, and only available under Emergency Use Authorization (EUA).
So the question is whether schools, employers and other entities can require the COVID shot as a condition of enrollment or employment?  Because the fact is, hundreds of universities are now demanding their students to roll up their sleeves and join the worldwide drug trial if they want to pursue their education.
Read more: https://www.naturalhealth365.com/universities-demand-students-to-be-fully-jabbed-3921.html