by: Sara Middleton, staff writer | July 21, 2021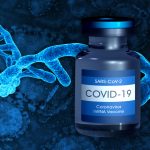 (NaturalHealth365) After dozens of alarming cases of heart inflammation were reported following the COVID mRNA injection – especially after the second dose – pharmaceutical companies Pfizer and Moderna were forced to list heart inflammation as a possible adverse effect of their experimental and highly profitable drugs.
Public health officials were quick to ensure people that these cases of heart inflammation are rare and generally not serious.  But one Canadian doctor recently shared insights into the COVID shots that foretell serious health issues for jab recipients – such as heart failure – even if they do not experience heart inflammation in the short term.
Read more & 8-minute video: https://www.naturalhealth365.com/heart-failure-from-mrna-jabs-3910.html