by: Sara Middleton, staff writer | November 7, 2021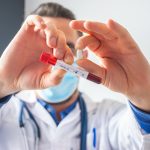 (NaturalHealth365)  We are told to "follow the science" without being reminded that "the science" is funded by Big Pharma and people who have clear conflicts of interest.  Just consider recent revelations about the Pfizer trial data regarding its immensely profitable mRNA injection.
According to one Pfizer whistleblower, the phase III COVID shot trial was rife with major flaws.
Read more: https://www.naturalhealth365.com/pfizer-falsified-data-3434.html