by: Edit Lang, staff writer | April 23, 2022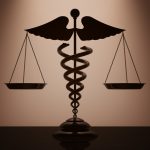 (NaturalHealth365)  When Dr. Bryan Ardis decided to come forward with his claims about the origins of the COVID-19 pandemic and its connection to snake venom, he knew he was about to drop a MOAB (Mother Of All Bombs) on the entire world.  He knew he had no choice but to present the findings of his four-month research and lay out the evidence substantiating his claims for everyone to see.  He felt he had no choice.  Too many lives were at stake.
The documentary-style interview, "Watch the water," released on April 11, 2022, made giant waves as it questioned the very essence of what the COVID-19 pandemic was all about and exposed the wicked agenda so evil that many would rather denounce than consider a possible reality.
Read more & Jonathan Landsman of NaturalHealth365 interviews Dr. Bryan Ardis(58:46): https://www.naturalhealth365.com/must-watch-interview-dr-bryan-ardis-exposes-the-ultimate-agenda.html