Foster Gamble, Co-creator, THRIVE movies and movement – Dec 18th 2020
Where the Real Sickness Lies – And How We Can Heal It
INTRODUCTION
"If you tell a lie big enough and keep repeating it, People will eventually come to believe it."
~Joseph Goebbels, Hitler's Nazi Minister of Propaganda
Billions of people seem to be paralyzed by confusion, fear and helplessness.
Read more: https://www.thriveon.com/media/covert-19
Credit: Public Intelligence Blog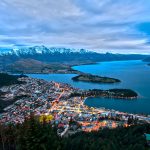 (NaturalHealth365) In what reeks of internment and egregious human indecency, the New Zealand government is allegedly preparing to force citizens who are testing positive for COVID-19 (and others) into "quarantine camps."
The move is reportedly in response to a growing outbreak of coronavirus cases in the country. And even though Kiwi officials only recently announced their plan to place people into managed isolation facilities, the jaw-dropping idea is actually one that the government has been hinting at for months.
Read more via NaturalHealth365