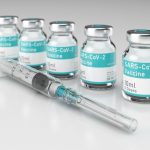 by: Sara Middleton, staff writer | May 6, 2021
(NaturalHealth365) Along with United States public health officials, the mainstream media have been quick to laud Israel for its "successful" rollout of the COVID injection program.  According to Health Affairs, half of the country's population was fully jabbed as of March 15, and at least 60 percent of 9 million Israeli citizens had received at least one dose.
But Israel's decision to effectively force all citizens to receive the experimental COVID shots has been called into serious question by human rights activists, and a recent petition filed against the government alleges that the country's Prime Minister and Minister of Health — in cahoots with Big Pharma powerhouse Pfizer — are brazenly violating the infamous Nuremberg code.
Read more: https://www.naturalhealth365.com/lawyers-sue-israeli-government-3822.html