by: Sara Middleton, staff writer | July 25, 2021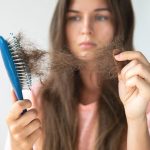 (NaturalHealth365) Johnson & Johnson is the world's largest pharmaceutical company, based on revenue, according to a recent 2020 report from Pharmaceutical Technology.  The revenue?  A cool $56.1 billion – not bad for a company that just admitted to selling multiple sunscreens tainted with a cancer-causing chemical called benzene.
According to new reports, a class action lawsuit is being filed against the billion-dollar drug company over allegations that one of the company's most popular shampoo brands causes hair loss!
Read more: https://www.naturalhealth365.com/lawsuits-claim-hair-loss-from-shampoo-3914.html