by: Sara Middleton, staff writer | November 30, 2021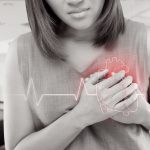 (NaturalHealth365)  Immediately after Thanksgiving, headlines began pushing news of the latest coronavirus variant known as Omicron. This variant is reportedly more transmissible (which does not necessarily mean more harmful) and is predicted to spread "all over," according to President Biden's chief medical advisor, Dr. Anthony Fauci.  Questions remain over whether the COVID shot will work against it.
Read more: https://www.naturalhealth365.com/covid-jab-induced-diseases-3461.html
by Brian Shilhavy – November 6, 2021
Editor, Health Impact News
Tens of thousands of children age 5 to 11 were injected with the Pfizer bioweapon gene therapy shot over the past couple of days.
This is truly one of the darkest days in the history of our nation.
Read more & video(2:54): Do You Have Blood on Your Hands? Tens of Thousands of Children Age 5 to 11 Injected with Gene Therapy Shots — Health Impact News