by: Michelle Marks | August 18, 2021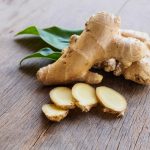 (NaturalHealth365) Most of us are aware that antibiotics are powerful drugs that fight bacteria-related infections with harmful side effects.  Unfortunately, in today's society of pill taking, we use too many antibiotics with the increasing danger of antibiotic resistance.  The problem is further compounded with antibiotics found in factory foods like dairy and meat products.
According to the CDDEP (The Center of Disease Dynamics, Economics, & Policy), the United States is one of the highest users of antibiotics – ranking fifth in the world.
Read more: https://www.naturalhealth365.com/antibiotic-resistance-3942.html