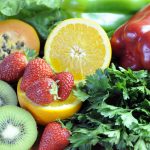 by: Sara Middleton, staff writer | February 15, 2021
(NaturalHealth365) If your gums bleed, you could be in the early stages of gingivitis, an inflammatory condition caused by a build-up of bacteria and plaque inside the mouth. But a study just published in Nutrition Reviews suggests that poor dental habits and oral bacteria might not be the only explanation for bleeding gums.
Incredibly, a vitamin deficiency — vitamin C deficiency, to be exact — could be to blame.
Read more: https://www.naturalhealth365.com/vitamin-c-deficiency-3730.html