Prepare for Change welcomes back Cobra and Benjamin Fulford for a very important conversation about the Corona Virus and escalation in the war for planetary liberation.
We include several vital messages for our Prepare for Change community that we urge you to listen to for a little more perspective of what's going on and for the need to react calmly to reject the Cabal's dark agenda. →
Read more & videos via Benjamin Fulford & Cobra Return: Critical Corona Virus and War Updates — Prepare For Change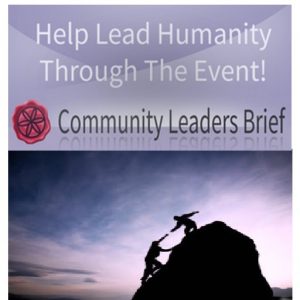 Community Leaders Brief
Finally, please find information regarding the Prepare for Change Community Leaders Briefs and do what you can to distribute the information.