by: Sara Middleton, staff writer | April 8, 2022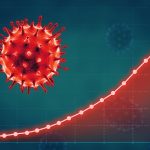 (NaturalHealth365)  It wasn't too long ago that questioning the accuracy of the reported number of COVID cases and deaths was considered misinformation and that distinguishing between dying with COVID vs. dying from COVID was worthy of de-platforming.
But now, two of America's three-letter bigwigs face a potential grand jury investigation for what some lawmakers say is a misleading attempt to manipulate the public and commit an egregious "double-standard" of COVID-19 data collection.  A statistical manipulation that didn't take into account the number of chronic health conditions many "victims" of COVID-19 had at their time of death.
Read more: https://www.naturalhealth365.com/lawmakers-accuse-cdc-and-fda-of-statistical-manipulation-of-covid-19-data.html