by: Sara Middleton, staff writer | January 28, 2022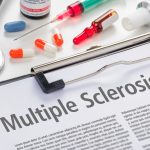 (NaturalHealth365)  According to the National Multiple Sclerosis Society, multiple sclerosis (MS) is a chronic inflammatory disease in which a person's immune system mistakenly attacks their central nervous system, including the brain, spinal cord, and optic nerves.  It can lead to a wide range of signs and symptoms, from numbness and weakness in the limbs to blurry vision to bowel and bladder problems.
There are still so many unknowns about MS, which affects about 2.6 to 2.8 million people worldwide.  But recent research from Harvard University points to an unexpected potential cause: the Epstein-Barr virus (EBV).
Read more: https://www.naturalhealth365.com/multiple-sclerosis-may-have-surprising-leading-cause-3528.html