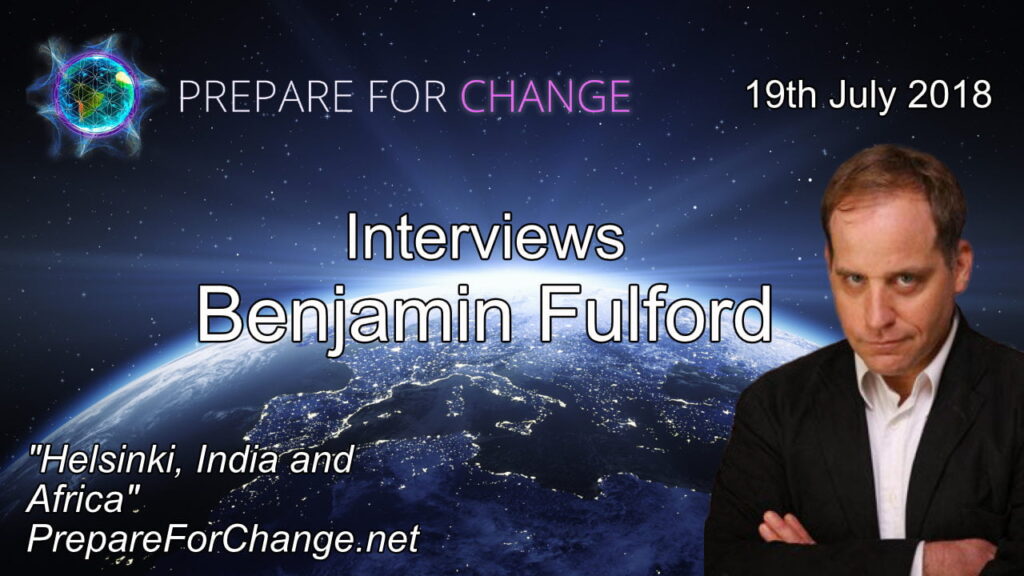 Update: The transcript is now posted lower in this article, after "Previous Benjamin Fulford Interviews."

On July 19, 2018, PrepareForChange.net spoke for a sixth time in this series of 2018 interviews with Benjamin Fulford.
Benjamin tells us what Putin and Trump talked about in Helsinki, including security of Europe being provided by Russia and the likely return of Golan Heights to Syria. Benjamin speaks again about the rise of India and the potential of Africa.
Benjamin Fulford continues to work to liberate the planet from the bad guys. He is literally fighting to bring freedom and new life to humanity.
This interview is about 45 minutes long and we hope you enjoy it.
Let's take our cue from Benjamin Fulford… and turn our world into a wonderful place!
We are an all-volunteer organization. We do set aside a little money to support our website, but nearly all of your donations to PrepareForChange.net support an orphanage of about 400 children in Malawi, Africa.
Think about donating to these children, who have lost their parents. The donation buttons are on PrepareForChange.net.
This interview is available on this website, and Youtube
Video & transcript at: Prepare For Change