Exerpt from:
36 Powerful Images Of Women Protesters Leading From The Front Across The World
Anuj Tiwar, India Times, Dec 26, 2019
Celebrating the power and courage of all the women and girls across the world who have to taken to the streets for their beliefs in gender equality, violence and democratic values.
Here are some images of protests where women scripted the victory saga.
1. Jamia Millia Islamia students protesting against Citizenship Act.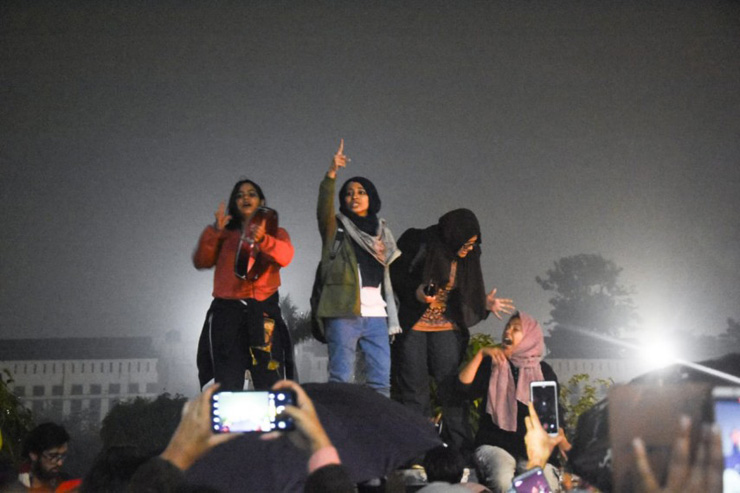 35 more images via: https://goldenageofgaia.com/2019/12/28/36-powerful-images-of-women-protesters-leading-from-the-front-across-the-world/