by: Stephanie Woods | December 19, 2021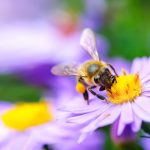 (NaturalHealth365)  Honey bees have been under attack for over a decade, yet most people don't know about it.  Bees are threatened with extinction, and their complete disappearance would be catastrophic to life as we know it.  Yet, mounting evidence suggests that pesticides are key factors in their decline.
Considering the importance of bees, why do we keep using products and instituting practices that kill them off?  That is the question the world must finally look in the face and answer, thanks to recent research regarding pesticides' impact on bee populations.  And it's about time!
Read more: https://www.naturalhealth365.com/deadly-cocktails-decimate-record-number-of-bees-3482.html