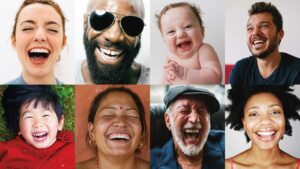 Authored By The Depression Alliance Staff
(Prepare For Change)  Any person who has giggled at a private joke with friends will understand the benefits of laughter. It can reduce stress, release endorphins, improve a person's overall mood, and even act as a coping mechanism for daily functioning – all of this by merely laughing.
Mental Benefits Of Laughter
If you have ever doubled-over with laughter, you'll probably agree that laughing has physical effects. The tightening of the abdominal muscles when laughing is similar to intentional exercising. However, laughter benefits us in not only a physical but also a mental capacity.
Read more via The Different Benefits Of Laughter — Prepare For Change