by: Sara Middleton, staff writer | June 12, 2021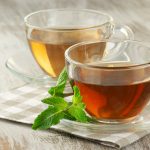 (NaturalHealth365) According to the U.S. Centers for Disease Control and Prevention (CDC), about 45 percent of Americans have high blood pressure (hypertension) or are taking a high blood pressure medication.  Like other medications, antihypertensive drugs are no stranger to side effects; commonly reported ones include dizziness, diarrhea, and lightheadedness.
While you shouldn't stop taking any medications without your doctor's consent, switching out your morning cup of coffee for a mug of black tea or green tea may help you get better control of your blood pressure.
Read more: https://www.naturalhealth365.com/high-blood-pressure-3865.html