by: Sara Middleton, staff writer | May 1, 2022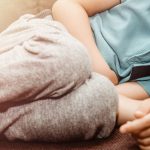 (NaturalHealth365)  The world has seen a dramatic rise in heart inflammation recently … now, it's liver inflammation?
Mainstream media outlets have recently been reporting about "unusual" cases of liver inflammation – called hepatitis – among young children. Global health officials are currently in a race to determine the cause of these potentially life-threatening liver problems. Many naturally wonder if this could be yet another "unexpected" adverse effect from the mRNA COVID jabs that have been forced into the arms of adults and children throughout the world.
Or is something else going on here?
Read more: https://www.naturalhealth365.com/who-reports-alarming-cases-of-rare-hepatitis-in-young-children.html