by: Sara Middleton, staff writer | August 27, 2021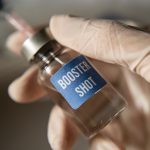 (NaturalHealth365) Now that the Pfizer COVID shot has been granted full approval from the U.S. Food and Drug Administration (FDA), we are seeing more and more businesses and organizations pushing a mandate for their employees. The need for a third booster shot is also being pushed aggressively by public health officials.
However, many scientists and experts have serious questions over the strength of the evidence to push these medical products and protocols.
Read more: https://www.naturalhealth365.com/scientists-question-booster-shot-evidence-3952.html