by: Sara Middleton, staff writer | July 12, 2021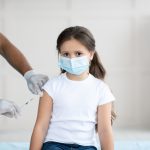 (NaturalHealth365) The speed of the COVID shot program is unprecedented.  Never before has the world seen such a rapid rollout and heavy promotion of an unapproved drug.  To date, millions of doses of the experimental injection have been administered, even though the full extent of jab-related health risks remains unknown.
As you know, even children as young as 12 are eligible to receive these experimental drugs thanks to Pfizer's successful bid to earn Emergency Use Authorization (EUA) for this age group.  But one Israeli researcher and professor claims the drug company used questionable tactics to obtain the FDA's green light.
Read more: https://www.naturalhealth365.com/protocol-violations-3899.html