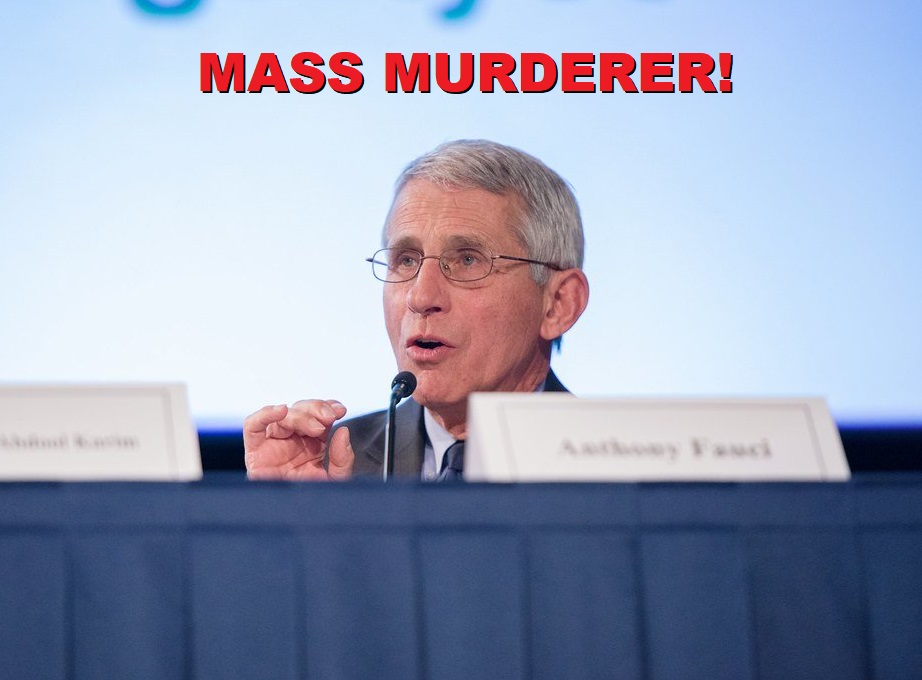 Comments by Brian Shilhavy
Editor, Health Impact News
More medical doctors have come forward to expose the continued withholding of hydroxychloroquine from COVID patients and Dr. Anthony Fauci's continued propaganda against it, which has led to tens of thousands of deaths in the U.S., and millions worldwide.
Two California doctors and a Florida medical doctor who also has a master's degree in public health, have published maybe the most comprehensive response to Dr. Fauci to date, in their "Open Letter" to him.
They join thousands of other doctors in the U.S. and around the world who are all saying the same thing: HCQ saves the lives of people diagnosed with COVID.
Read more via Medical Kidnap
Destroying Western Media's "Swedish Public Health Disaster" Narrative In Two Simple Charts
In order to control public opinion of the masses, the ruling class should "regiment the public mind every bit as much as an army regiments [soldiers'] bodies." – Edward Bernays, Propaganda (1928) →
Read more via HAF
More Doctors Speak Out On Censorship And Mass Murderer Anthony Fauci
As mass murder Dr. Anthony Fauci continues to appear in the corporate media to attack the use of hydroxychloroquine (HCQ), which thousands of doctors have now said can completely cure COVID, more doctors are coming forward to expose his lies. →
Read more & video: RonPaulLibertyReport: "Waking Up? More Americans Skeptical Of Media's Covid Narrative" (31:03) via HAF
Why The Inventor Of The "Corona Test" Would Have Warned Us Not To Use It To Detect A Virus?
The Corona Simulation Machine: Why the Inventor of The "Corona Test" Would Have Warned Us Not To Use It To Detect A Virus →
Read more & videos: "Why I Began Questioning HIV (From the House of Numbers Deluxe Edition DVD)" (13:58) and "Did Bill Gates & World Economic Forum Predict Coronavirus Outbreak? An Inside Look May Shock You!" (18:45) via HAF
MSNBC Producer Quits: We Block 'Diversity Of Thought,' Amplify 'Fringe Voices And Events'
An MSNBC producer for Last Word with Lawrence O'Donnell left the network in dramatic fashion on Monday, writing a harshly critical open letter on her personal website. →
Read more via HAF
Sources: