by: Sara Middleton, staff writer | November 10, 2021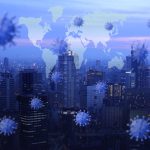 (NaturalHealth365) The economic impact of the COVID-19 pandemic – particularly the COVID-19 mitigation measures such as lockdowns and unconstitutional COVID shot mandates – has been troubling to witness. Job loss is rampant in the United States, and the rate of job growth, described by NPR as "anemic" in August, has been underwhelming, to say the least.
Now, thousands of hard-working Americans are about to be fired or barred from entry to public places, lest they give in to coercion and roll up their sleeves for a COVID injection. Is medical segregation and discrimination really that easy to normalize … especially given how "effective" these shots actually are?
Read more: https://www.naturalhealth365.com/pandemic-produces-tragic-side-effects-3438.html