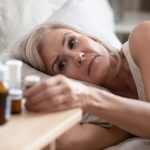 NaturalHealth | by: Dr. Matthew Roe | October 25, 2020
(NaturalHealth365) Migraine headaches are the second most common type of primary headache after tension headaches. And, just to be clear, a "primary" headache is a headache that is not caused by another disease or condition.
Along with debilitating pain, migraines can generate blurred vision, dizziness, nausea, and sensitivity to light and sound. Often without much warning, migraines can happen once a year, monthly, or several times a week. And, unfortunately, migraines can either occur with an aura – which is known as the classic migraine – or without an aura, which is called a common migraine.
Read more: https://www.naturalhealth365.com/migraine-headaches-remedy-3601.html