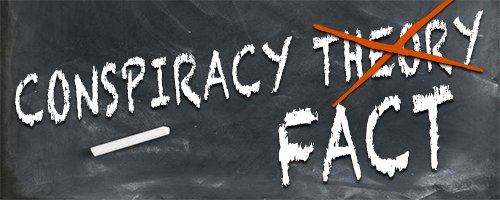 by James Corbett
corbettreport.com
July 14, 2018
Long-time listeners/readers/viewers of mine will be very familiar with the old "conspiracy theorist" smear and how it is used to stop any would-be truth seekers from questioning the official explanation of contentious events. They will also know how the term can be turned on its head and thrust back in the accusers' face ("shut up, burglary theorist!").
But here's another effective tool to add to your conspiracy conversation toolbox: actual, historical examples of conspiracy "theories" that were proven to be conspiracy facts.
So here are some examples of things that were once derided as zany conspiracy paranoia that are now accepted as mundane historical fact. Can you think of any other examples? Leave them in the comments below.
Governments stage false flag terror events

Read more at: Steemit
Credit: Operation Disclosure