by: Sara Middleton, staff writer | January 22, 2022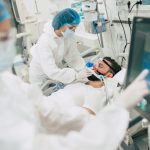 (NaturalHealth365)  Americans who have made the personal medical decision to decline the COVID shot are continually blamed by United States officials for the rising hospitalization rates.  But we must take these rates into context – and we must continue to look to other countries to observe pandemic trends.
In reality, many hospitals in the world are now finding that most of their COVID-positive patients have received their two mRNA COVID doses (and, in many cases, their booster shots). It is the unvaxxed who are now becoming the minority.
Keep in mind, if an individual gets only one or two shots … they can be classified as "unvaxxed."  This only adds to the "confusion," since that one shot could be causing health issues.
Read more: https://www.naturalhealth365.com/most-hospitalized-patients-with-covid-fully-vaxxed-3521.html